William C. Dietrich, ASA
Managing Director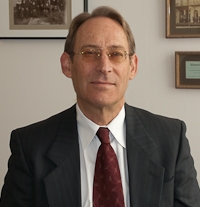 William C. Dietrich, ASA, offers services for the financial valuation of equity and intangible assets of private and public corporations. He has 30 years experience providing valuation analysis and opinions for many industries including those of high technology, software development, architecture and engineering services, manufacturing, food processing, and telecommunications.
Mr. Dietrich has served as an independent financial advisor to private and ESOP corporations since 1976, providing transaction and repurchase analysis, consulting for preliminary valuation, and valuation opinions for annual reporting and adequate consideration purposes. He has performed over 200 valuations for ESOP, stock bonus, and retirement plans.
Mr. Dietrich has valued equity interests for corporate transaction planning, stock option grants, dispute resolution proceedings, and for reporting for estates, gift tax programs, and charitable contributions. He serves as an arbitration panelist for contract, business valuation, and securities disputes. He has provided support of Rule 144 resale restriction discounts on public securities and has prepared valuations of patented and acquired technology for financial reporting purposes. His professional history includes engagements throughout the United States, five years with the valuation group of a public accounting firm including international experience in Eastern Europe.
Professional Memberships